Netizens and fans in fervent discussion over CLC Sorn's latest TikTok video
advertisement
Recently, CLC member Sorn has caused her fans and netizens to engage in a discussion over her latest Tik Tok video.
In the video, Sorn is seen pointing to the caption, "What I'd give to Squid Game characters," followed by short clips of the 'Squid Game' characters. Each time a character appears, Sorn offers them a makeup product. Then when the character Ali appears, Sorn is seen offering him a handful of cosmetics.
The controversy began when a netizen pointed out that a skin bleaching product was seen among the cosmetics offered to Ali. Some netizens called Sorn out, saying that she was showing colorism by offering Ali skin whitening products to lighten his skin.



However, Sorn's fans defend the singer as they explain that Sorn was offering Ali more cosmetic products because he is her favorite character. Many of her fans came to her defense. They commented that Sorn was not being racist or colorist and explained that the video simply is a trend that is circulating in TikTok in which you offer more products or food to the character you love.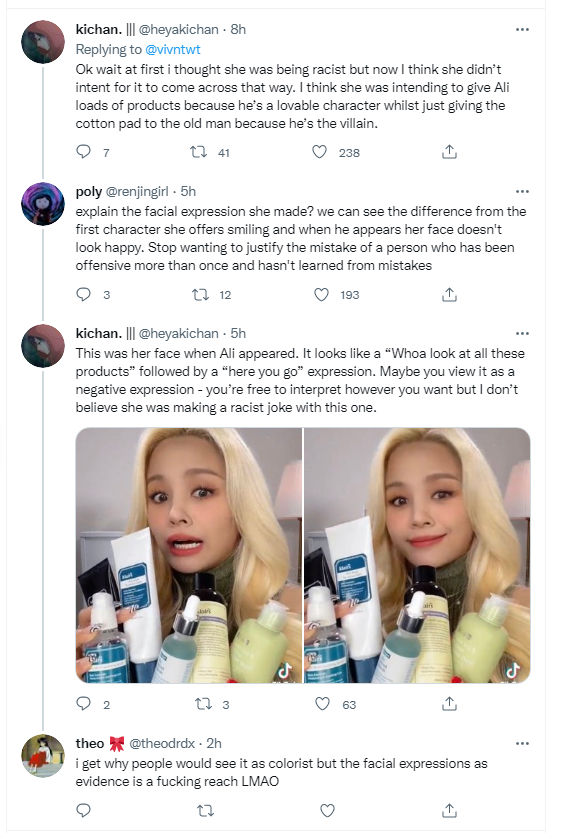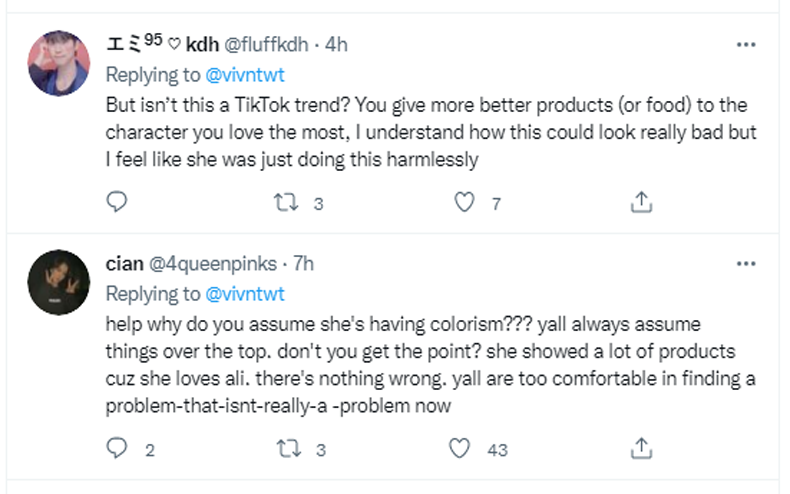 advertisement
Netizens and fans in fervent discussion over CLC Sorn's latest TikTok video
Reviewed by
Bears
on
November 04, 2021
Rating: